Bible Correspondence Courses
Bible Correspondence courses are now available from Alma Free Lutheran Church. Courses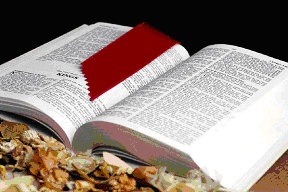 can be taken by postal mail or on the internet.
For more information, please send an email to: Alma Free Lutheran Church at dgray@wiktel.com .
If you would like to receive the FREE online course "Sold Out to Jesus" click here to download an order form that can be filled out on your computer or by hand.
"Study to shew thyself approved unto God, a workman that needeth not to be ashamed, rightly dividing the word of truth."        II Timothy 2:15